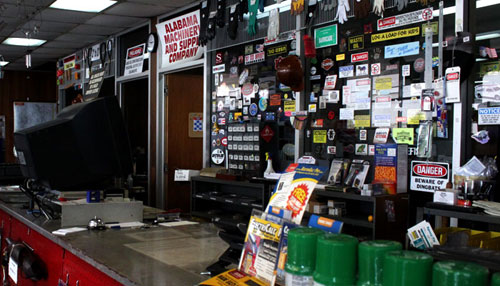 In-warranty repairs are available for air compressors bought from us. Out-of-warranty repairs on electric power tools and most brands of air compressors are also available. Price varies for each case. For an estimate, you can contact the sales department by phone at (334) 269-4351 or (800) 392-5815, by email, or by filling out our online form.
323 Bibb Street
Montgomery, AL 36104
(334) 269-4351 • (800) 392-5815
sales@ams-co.com
Open Monday-Friday until 4:30 p.m.
products / services / about / contact / home
Design and content copyright © 2011, Catherine E. Reinehr. All rights reserved.